Latest figures from the Insolvency Service have indicated that personal insolvency numbers across England & Wales fell by 9.9% to 9,859 in April 2021 compared to March's figure of 10,941, and were 5% lower than April 2020's figure of 10,394.
The figures show that there were 1,425 DROs and 812 bankruptcies. The bankruptcies were made up of 739 debtor applications and 73 creditor petitions.
The number of DROs in April 2021 was 4% lower than in April 2020 and 40% lower than in April 2019. Bankruptcies were 1% lower than in April 2020 driven by a drop-in debtor applications (6% lower), but creditor petitions were 121% higher. Creditor petitions were particularly low in April 2020 – during the first UK lockdown. Compared to April 2019, total bankruptcies were 46% lower; debtor applications were 38% lower and creditor petitions were 76% lower.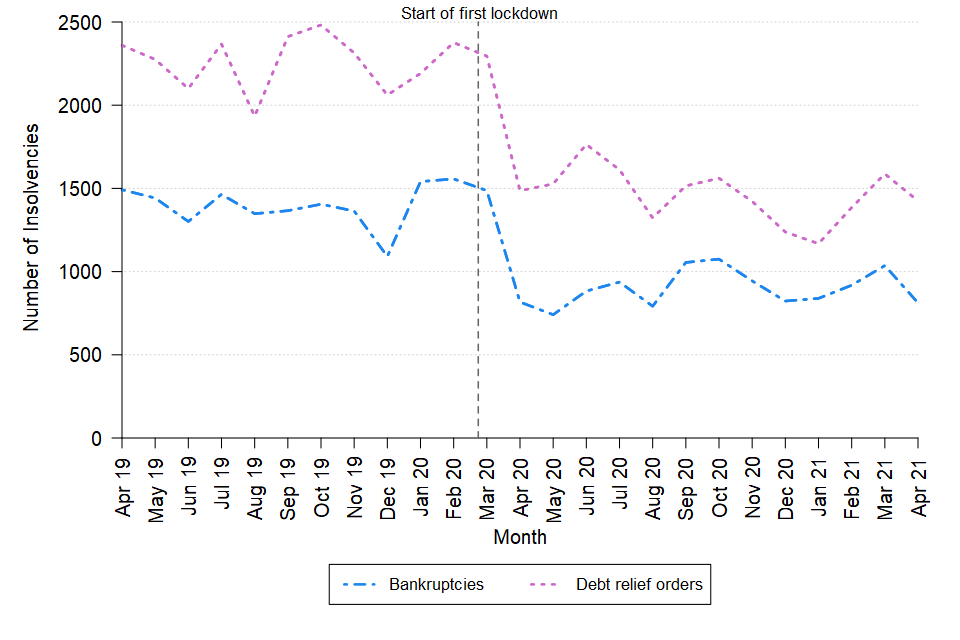 There were, on average, 6,822 IVAs registered per month in the three-month period ending April 2021 this was 22% higher than for the three-month period ending April 2020 and 11% higher than the three-months ending April 2019.